After every campaign, we compile a live report of delivery and engagement.
Click on your app card from the dashboard. Then click Delivery in the top navigation bar.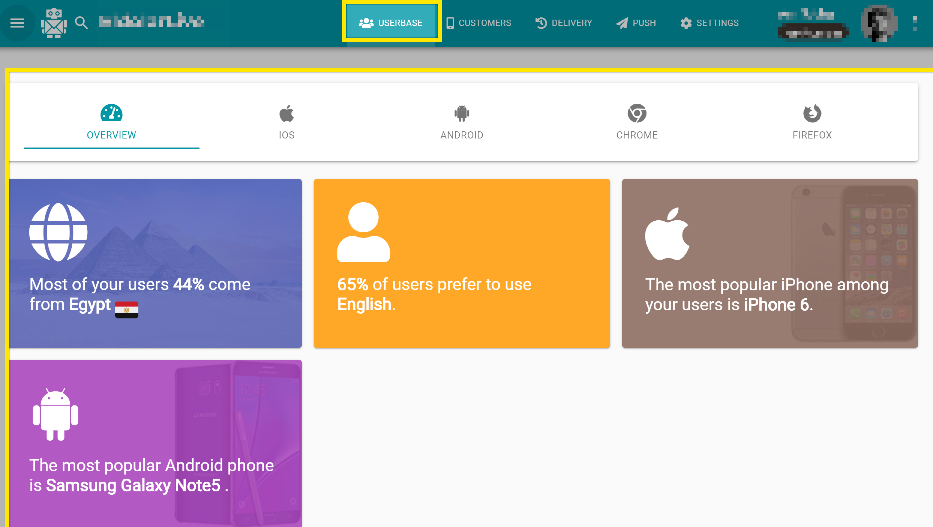 You will get a compiled list of the campaigns you sent. Click on the campaign you want to learn more about:

The analytics page will show you how many people opened your message and the level of engagement with an hourly engagement chart. You can choose between separating engagement based on iOS and platform.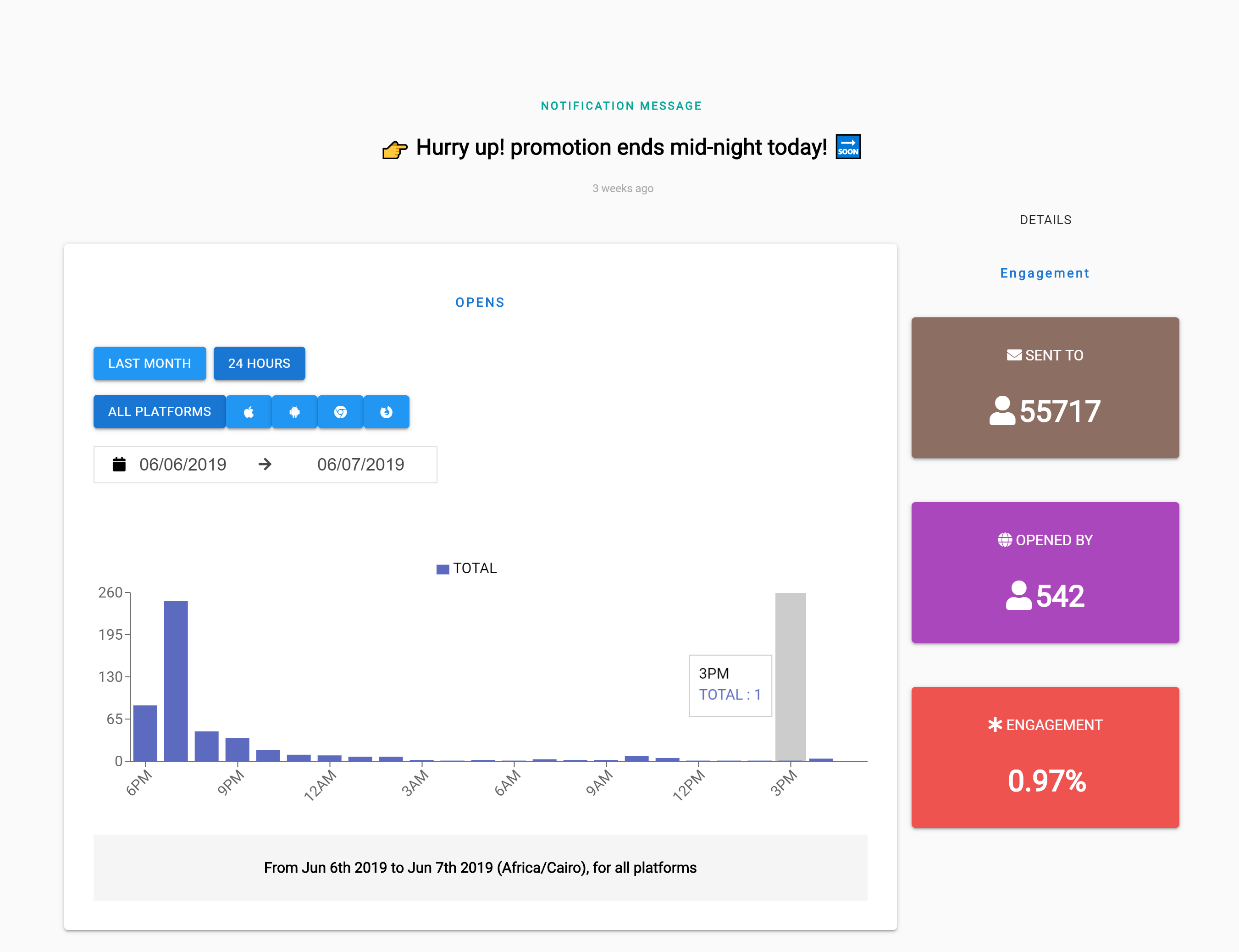 Additionally you can get these information using API:
https://developer.pushbots.com/docs#get_opens_and_engagement_report