🎉 Today, we are excited to ship our latest feature; Userbase💃
This feature will give you a comprehensive set of real-time details (almost😅) regarding your current user base, allowing you to have more insights about your users and enabling you to craft new push strategies to best engage them.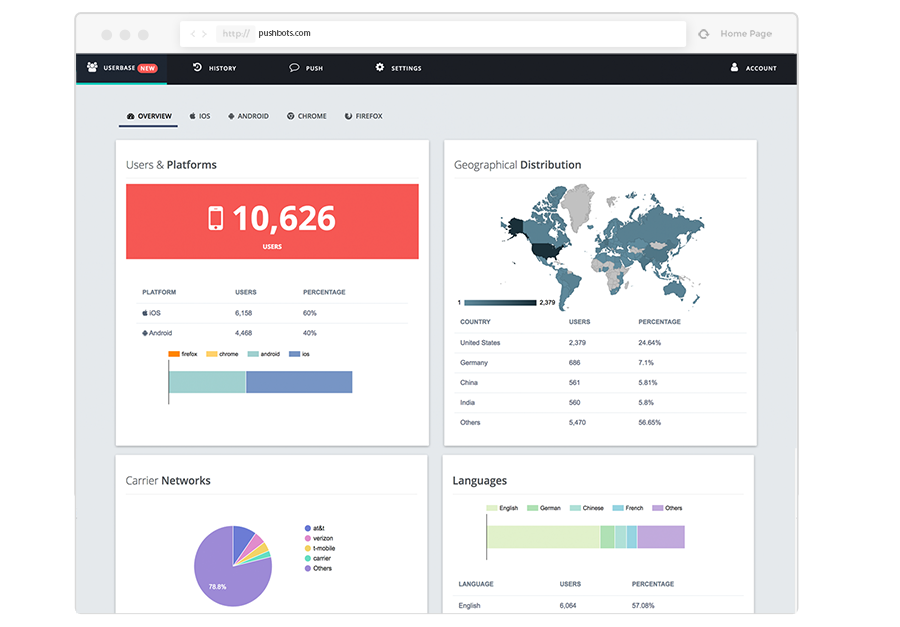 Information include💡 a visual representation of countries, carriers, languages, app versions, phone models and more! Just head over to your dashboard, click the app card, you will be redirected to our slightly tweaked new dashboard which will offer you by default your Userbase analysis. 
We loved building this feature and we hope you love it too! 😎